Four Steps to Wipe Your MacBook Air Data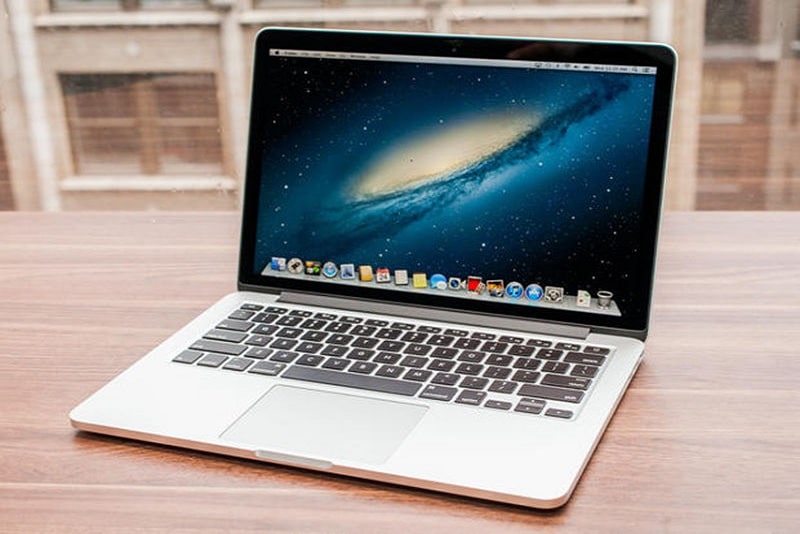 It's a good idea to physically clean your MacBook Air, which makes it more attractive to buyers; but more importantly, you need to protect your private data, credit cards, personal photos, and account information by erasing your MacBook Air data before you sell. Use these quick steps to wipe your MacBook Air.
STEP 1: Make a backup of your MacBook Air

You can back up your MacBook Air with Time Machine backup, iCloud backup, by transferring files to an external drive, or by using Migration Assistant to transfer files and settings to a new Mac. NOTE: You should always make sure your backup was successful before taking the next step!

Time Machine backup

Connect your external storage and set up Time Machine, then use the menu to select "Backup Now." Once your backup completes, connect your external storage to a new Mac to transfer your files. You can select which files to transfer, or conduct an entire system restore.

iCloud backup

Once you set up iCloud, it will automatically sync and create a backup for your MacBook Air. All that's left to do is sync your files to your new Mac to complete the transfer.

Transfer files to another device

Connect an external hard drive or your new MacBook, then use the Finder to locate and move your files. Note that you cannot restore your entire system with this method – you can only move files.

Migration Assistant

Pair your old MacBook Air to your new MacBook via cable or WiFi, then use Migration Assistant to transfer settings, apps, accounts, and files. To get started, open Migration Assistant and follow the prompts.

NOTE: if you have macOS Sierra or later, both computers must be near each other with WiFi turned on. If you have OS X El Capitan or earlier, both computers must be connected to the same WiFi network.
Looking to sell your iPhone as well? Find cash offers from Trust Verified stores

here:
STEP 3: Erase MacBook Air data

Reformat your hard drive and reinstall macOS.

1.       Restart your MacBook Air, then launch Recovery Mode by pressing and holding CMD + R

2.       Select Disk Utility

3.       Select your startup disk and click Erase

4.       Erase using Mac OS Extended (Journaled) format

5.       Select Disk Utility, click Quit Disk Utility
STEP 4: Reinstall Mac OS

1.       Restart your MacBook Air, then launch Recovery Mode by pressing and holding CMD + R

2.       Select Reinstall macOS

3.       The operating system will install; when installation is complete, press CMD + Q, then select Shut Down
Thinking about selling your MacBook Air?
This handy guide helps you determine your MacBook Air value.
Or check any of these Flipsy Trust Verified stores to get a competitive quote. The process only takes around ten minutes, and you'll get a quote delivered to your inbox in 24 hours or less. Be sure to accurately describe your MacBook Air's condition to get the most accurate price.
Current Trust Verified Stores That Buy MacBook Airs
Previous:
Bad ESN? Blacklisted IMEI? Here's What You Can Do
Next:
How to Wipe Your MacBook Pro Data