Are Your Blu-Ray Discs Worth Money? Here's Where to Sell Them
How to find Blu-Ray values and where to sell Blu-Rays so you can cash in
Do you have shelves or boxes packed with Blu-Ray discs you no longer use? Ever wonder if you can flip garage sale Blu-Rays for fast cash? We consulted two experts – Jesse Nelson from
Diabolik
and Matthew Young from
CineFile
– to show you how much Blu-Rays are worth, how to find the value of any Blu-Ray and where to sell them.
Contents
We reached out to experts to answer your questions about Blu-Ray values. We do this as a service to introduce who we are: experts in finding a place to sell your phone. Use Flipsy to find your phone's value plus get offers from more than 20 stores who compete to pay top dollar. Stores are trust verified, offer free shipping and pay within a few days of receiving your phone. Best wishes and thanks for visiting!
Find your phone's value
How much are Blu-Rays worth?
Most Blu-Rays are worth 25 cents to a few dollars, though some can be worth hundreds of dollars.

Here are some real-world Blu-Ray sale prices. Note that these are sold prices for used Blu-Rays; if you have new Blu-Rays, you can get even more. For example, Arrow's Hellraiser box set has sold for as much as $500.
"For generic titles, it's generally 50 cents to a buck, and the most I pay for just about anything is a buck. Sometimes I can pay a little more if it's something we need for the shop," says Matthew Young, who purchases used Blu-Rays for CineFile, one of the world's last remaining independent rental stores.
He adds that CineFile operates on a slim margin and people can get more if they sell on the private market, albeit without the convenience of an instant sale. For example, a Blu-Ray that sells for $1 to a rental store might go for $5 on the private market.
More notable Blu-Rays can command high sums, particularly those produced by boutique distributors and restoration companies like Criterion, Twilight Time and Arrow, as well as discs that are out-of-print (OOP).
"There are some discs that really retain their value," says Jesse Nelson of Diabolik, an online shop that specializes in horror titles. "Something like Cannibal Holocaust – which is a nice package – probably sells for $20 used, but you can probably get any Harry Potter movie or that ilk at a garage sale for $5. For a disc that is no longer available, it can vary anywhere from $50 to $100 to several hundred."
Blu-Rays not worth much? Many phones are worth $100+. Find the value of your phone.
What makes Blu-Rays valuable?
Blu-Ray values are determined by several factors, including:
Condition
Title and genre
Label and edition
Rarity and demand
Here's a closer look at each.
Condition
Condition is a major factor in Blu-Ray value. Discs that have never been opened or played and include their original slipcases, o-cards and booklets are worth more than those that have been used or are missing original materials.
"If it's not in pristine condition, I can't do anything with it," says Young. "Even though value is largely based on titles, it doesn't matter if it's a great title if it's not in good condition. There are times I have a chance to buy a title I want but I can't because it's trash. I can't in good conscience put it on the rack or in the rental library if it's not in good condition."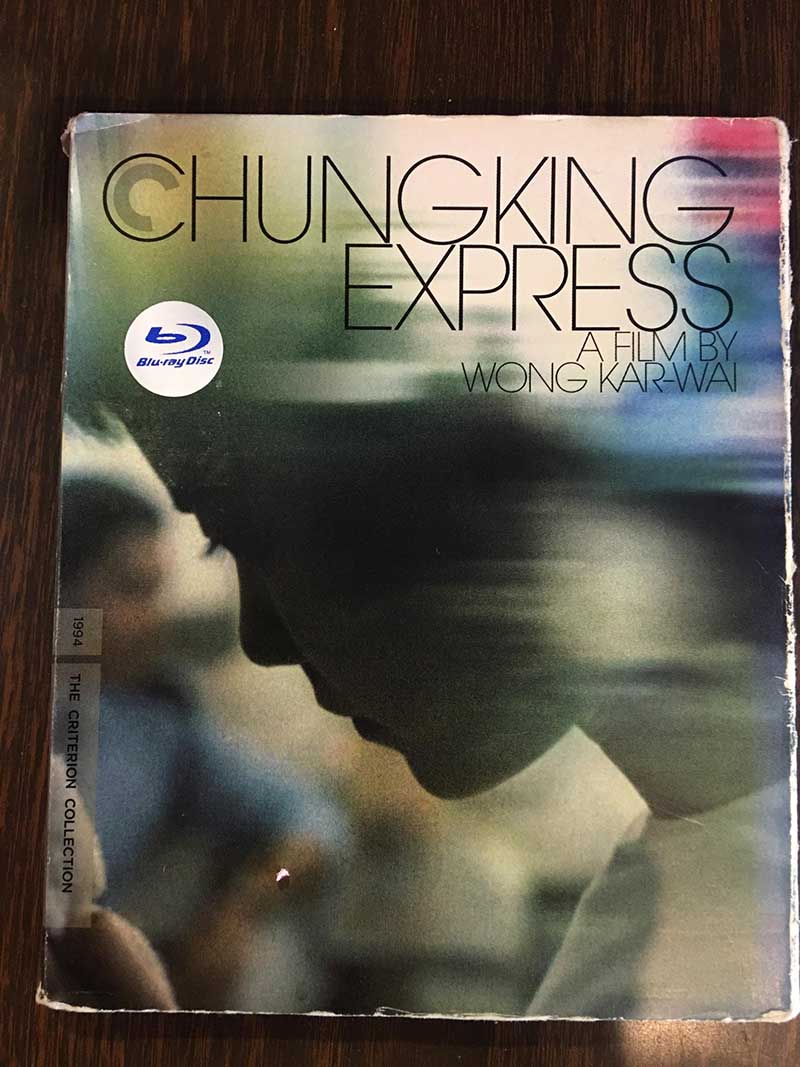 Chungking Express (Criterion). Source: Matthew Young, CineFile
Title and genre
Certain Blu-Ray titles and genres are more desirable than others and are therefore more valuable – but that doesn't mean popular movies are necessarily valuable in Blu-Ray format. For example, both Frozen and Avatar generally sell for less than $10, while obscure horror movies can be worth a lot of money.
"Any obscure horror film that hasn't gotten a mass release can command quite a bit," says Young. "There's a horror title from the 80's called Butcher Baker Nightmare Maker, and it goes for no less than $70 or $80. If you want to get a brand-new copy on Amazon it will list for $500."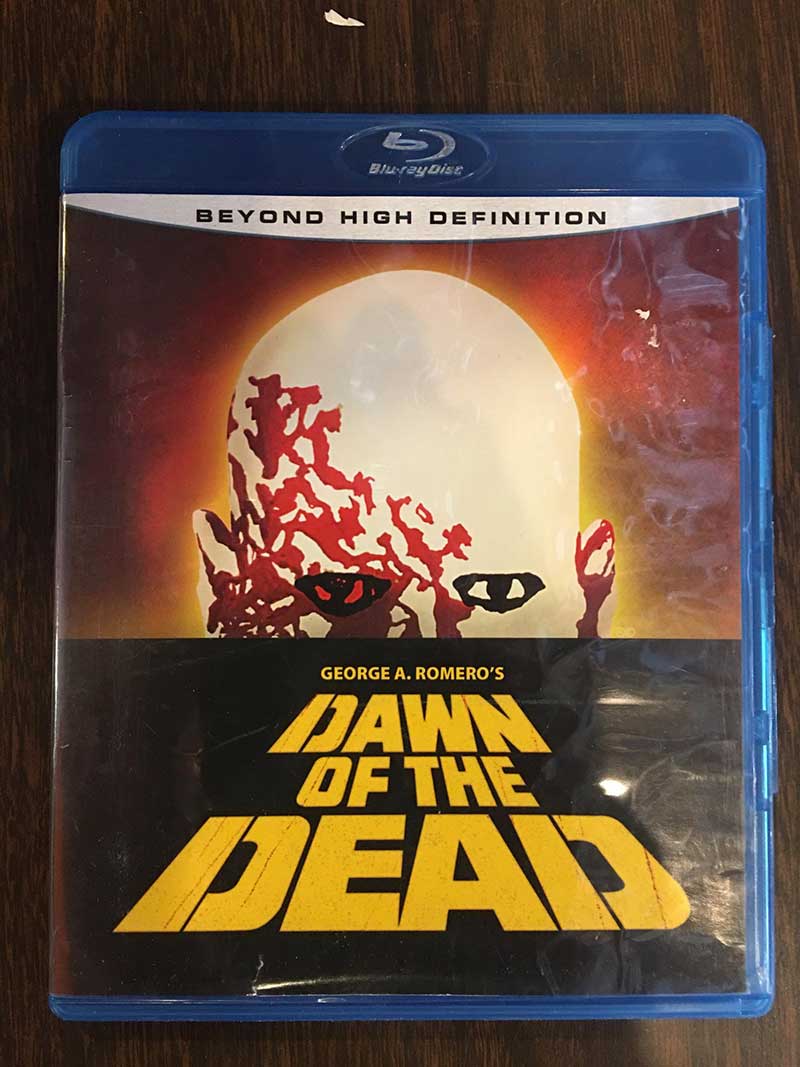 Dawn of the Dead. Source: Matthew Young, CineFile
Label and edition
Blu-Rays that were released by respected distributors and restoration companies can command some of the greatest sums. Examples include:
Blu-Rays produced by these companies are typically remastered and released with special features, extra discs and new slipcase artwork. Steelbook, for example, crafts unique metal cases for Blu-Rays, while Arrow Films has released special anniversary editions of titles like Donnie Darko and Hellraiser.
To put the value difference in perspective, a Donnie Darko Director's Cut Blu-Ray in very good condition
might sell for around $5
, but Arrow's limited edition Donnie Dark 4-disc set
can go for $135
.
Edition can also factor into the value of a Blu-Ray disc, especially if the first edition included special features like slipcases, o-cards and extra discs.
"Many times, the labels will release these extras with the first pressing of the disc and then not on the subsequent pressings, so these items really increase the value," says Nelson. "For example, Arrow in the UK released the four House films in a box set. You can still get the individual discs – though as of this moment I believe they have been discontinued so only what is out in the wild is still available – but the box set with all of them goes for an extraordinary amount of money."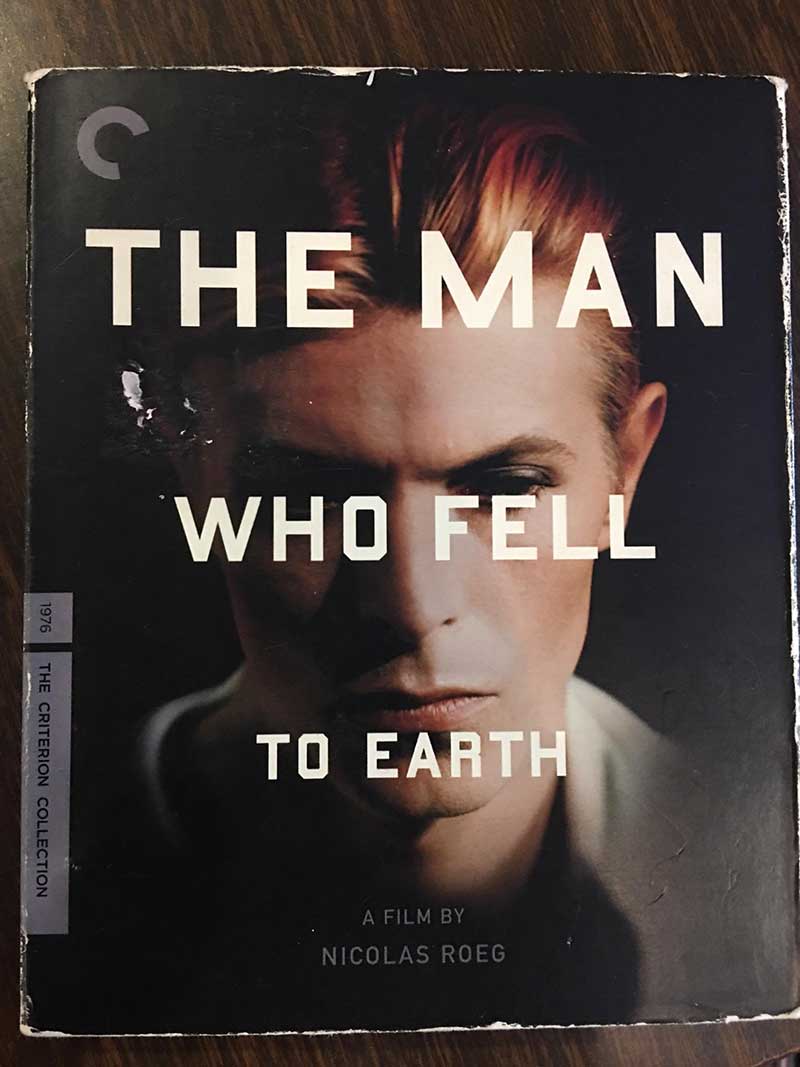 The Man Who Fell to Earth (Criterion). Source: Matthew Young, Cinefile
Rarity and demand
Rare titles that are in high demand are worth the most money, and out-of-print Blu-Rays can be highly sought-after by collectors.
"For a lot of these titles, there are only a certain amount they'll print, and once they're gone you're at the mercy of the secondary market," says Young. "Something out of print drives the price up quite a bit, and they can command quite a bit of cash on the secondary market. Inland Empire has gone out of print and that can go for some decent coin, and Song of the South was only printed in Europe so that can go for a pretty penny. It's all based on supply and demand."
He adds that with the advent of streaming video, people don't collect Blu-Rays the way they used to. However, those who do collect hold on to their valuable Blu-Rays and are reluctant to sell them. That increases the rarity of many titles, especially out-of-print editions, but also suggests that only the rarest and most desirable Blu-Rays are worth big money, and only then to a dwindling number of collectors.
"The market really determines this," says Nelson. "It really all comes down to what people are willing to pay for a disc based on how rare it is."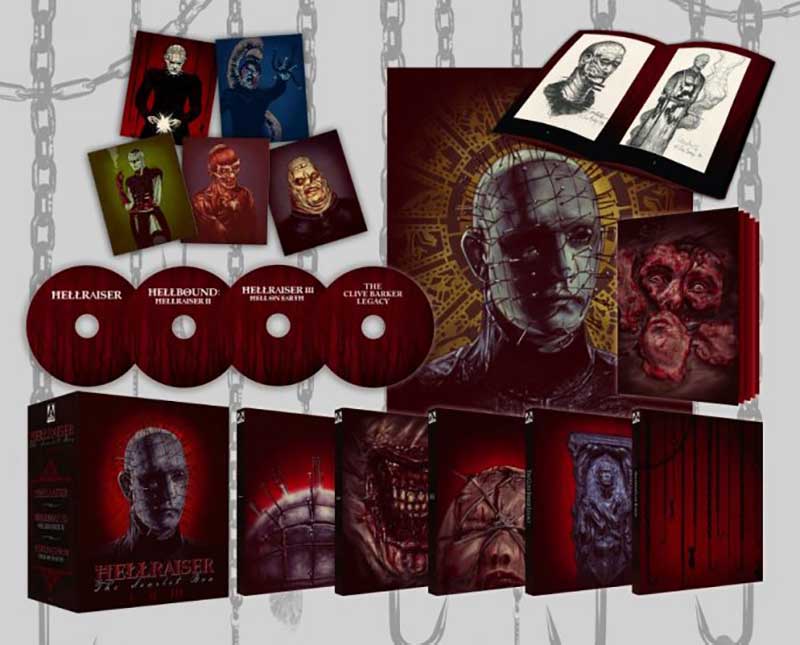 Hellraiser Scarlet Box Set (Arrow). Source: Jesse Nelson, Diabolik
How to find Blu-Ray values
"Probably the best source is eBay," says Nelson. "That is the best place to see what discs are actually selling for, not just what people are asking for them, which can be two wildly different figures."
Search for your title on eBay and filter by "sold" listings. Be sure to check Blu-Rays with the same condition, edition and label to get an accurate price; and keep in mind that just because a copy of the same Blu-Ray previously sold for a given price doesn't mean it will do so again.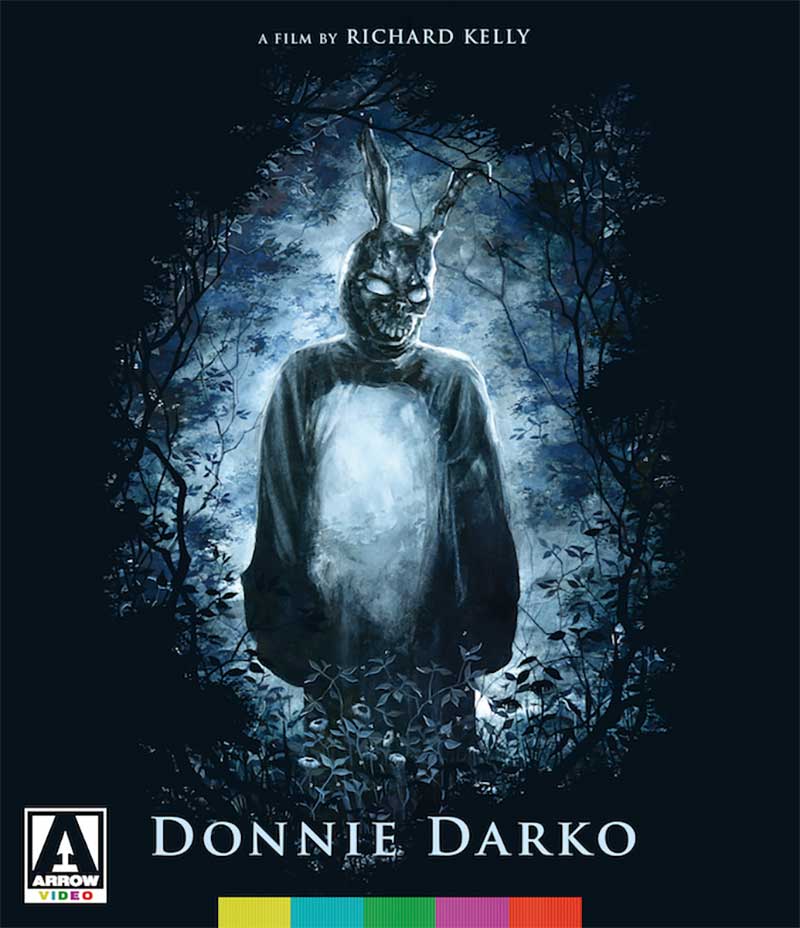 Donnie Darko (Arrow). Source: Jesse Nelson, Diabolik
Where to sell Blu-Rays
The best place to sell Blu-Rays depends on what you have and how much time you want to invest in selling. If you have valuable Blu-Rays and you're willing to wait for a sale, finding collectors via online marketplaces and forums will net the most money. If you have a lot of general titles that aren't particularly valuable and want fast cash, a secondhand or buyback store is probably your best option.

Blu-Ray selling options include:
Online marketplaces (eBay)
Both Nelson and Young cited
eBay
as the most popular online marketplace for selling Blu-Rays.
"If you're looking to get the most bang for your buck, throw it on eBay. It's going to take a lot longer, but you'll get a lot more than taking them to any shop," says Young. "But more times than not, people are just dumping them and are ready to get rid of them." He always tells sellers there's no obligation to accept his offer and they could get more on eBay, but "most of the time they don't care."
Online buyback stores
Online buyback stores offer instant sales, free shipping and fast payouts. You won't get as much as you could on eBay, but the process is convenient and you'll get paid quickly. Options include
Decluttr
and
Amazon Trade-In
.
Flipsy Trust Verified Stores Buying Blue-Ray Discs
The following Trust Verified Stores buy Blu-Ray discs. Search for the Blu-Rays you have to review trade-in offers. Choose the best offer to get a free shipping label, ship your disc, and you will be paid a few days after your Blu-Ray is received.
Online forums and Facebook groups
Several online forums have buy/sell/trade threads where you can post Blu-Ray classifieds ads. There are also Facebook groups dedicated to Blu-Rays. Note that sales are typically unmoderated, so there are no seller protections.
Examples include
AV Forums
,
Home Theater Forum
, the
Blu-Ray.com forum
and the
DVD-Blu-Ray-VHS Collectors Buy, Sell, Trade, Auction Facebook group
.
Local options
You can sell your Blu-Rays to a secondhand store or video rental shop like CineFile. Other options include Craigslist, the Facebook Marketplace, flea markets and pawn shops.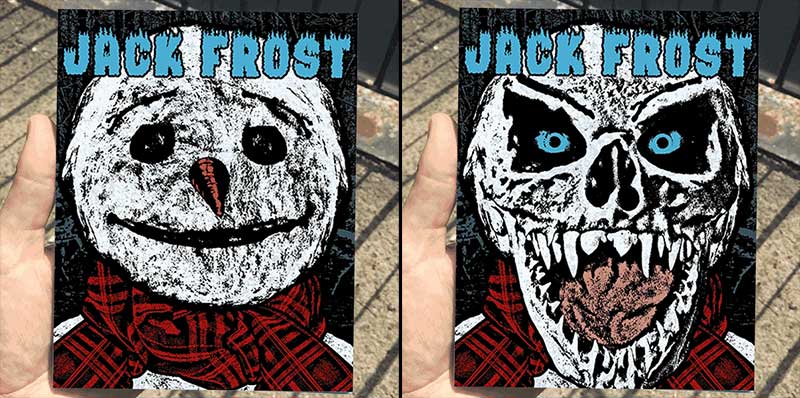 Jack Frost Lenticular Cover. Source: Jesse Nelson, Diabolik
Blu-Ray selling tips
These tips will help you enjoy a pleasant experience when you sell your Blu-Ray discs.
1. Know what you have
Do your research to determine exactly which Blu-Rays you have and what they're worth. It's the best way to ensure you get a fair price, and it can temper your expectations if your discs aren't valuable.
2. Protect yourself
Never ship your Blu-Rays before you have payment or escrow. If you're meeting a buyer in-person, take a friend along and meet in a busy, well-lit public area. See if your local police station has set up a safe buy/sell area monitored by cameras for this purpose.
3. Understand fees
Know what fees are associated with any platform and how that affects your profit. For example, eBay charges a 10% selling fee, plus you'll have PayPal fees. Don't forget about shipping fees, either, which can cut into your profits if the buyer isn't paying them. Armed with these tips, you can make an informed decision, enjoy a pleasant selling experience and sell your Blu-Ray discs for a fair price.
Related Help
Previous:
How to Safely Ship Your Phone
Next:
How to Know if Your Phone Has Spyware