Take a stroll through time with eight historic phones that shaped the world – for better or worse.
Adolph Hitler's bunker phone – the device he used to condemn millions to death – is expected to sell for more than $300,000 at auction. Given its historical significance and the enormous value attached to it, we decided to share eight more historical phones that are famous, infamous, or sold for large sums at auction.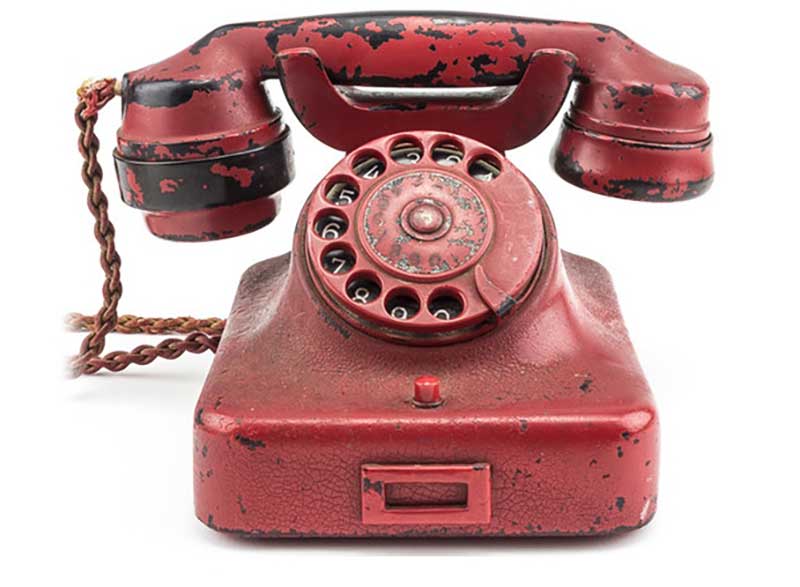 Pablo Escobar's satellite phone
If you've watched NARCOS, then you know the notorious drug kingpin used a satellite phone to communicate with family while on the lamb. Authorities used that technology against Escobar to triangulate his location in an effort to apprehend him that ultimately resulted in his death atop a Medellin roof.
Authorities also implemented this technique to capture El Chapo – twice.
Now displayed in Bogota's Museu Historico Policia (Museum of Police History), Escobar's satellite phone was featured in Justin Ames' Velvet Rocket article about the museum's Escobar exhibit.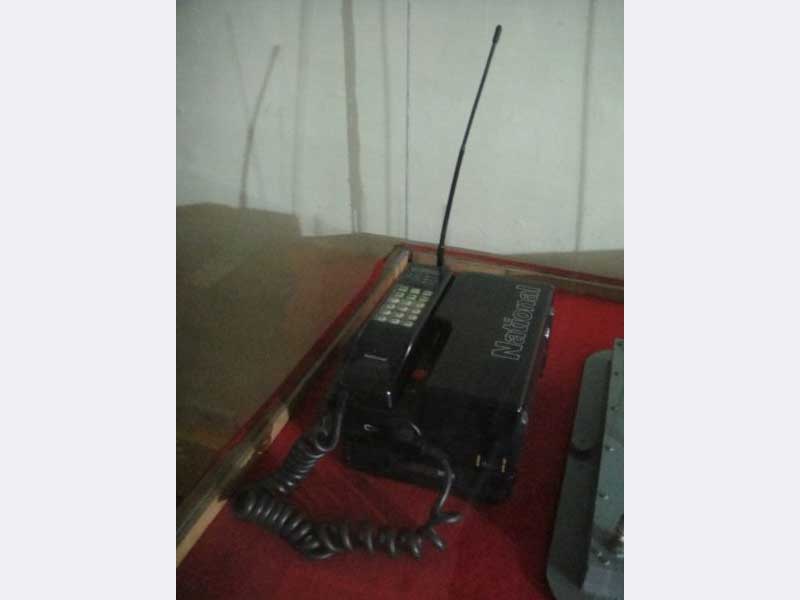 Mayor Giuliani Ground Zero cell phone
Then-mayor of New York Rudolph Giuliani used this phone near Ground Zero after the twin towers collapsed on 9/11. Heralded for his efforts in the aftermath of the terrorist attack, one can imagine the critical messages relayed over this device in the span of 16 hours Giuliani spent on-site.
The phone is pictured on the Smithsonian's National Museum of American History website. Also on display: a damaged air phone from Flight 93.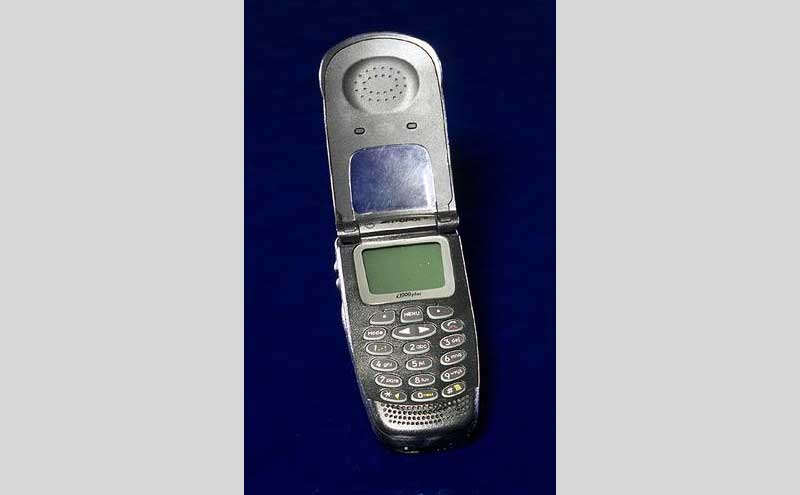 Phone used by Buddy Holly and Ritchie Valens the Day the Music Died
On February 2, 1959, after playing their last show at the Surf Ballroom in Clear Lake, Iowa, Buddy Holly and Ritchie Valens used this phone. Neither could have known they would be the last calls they'd ever make, as the music legends perished along with the Big Bopper in a plane crash that night.

Today, the phone can be seen inside its original booth at the Surf Ballroom and Museum.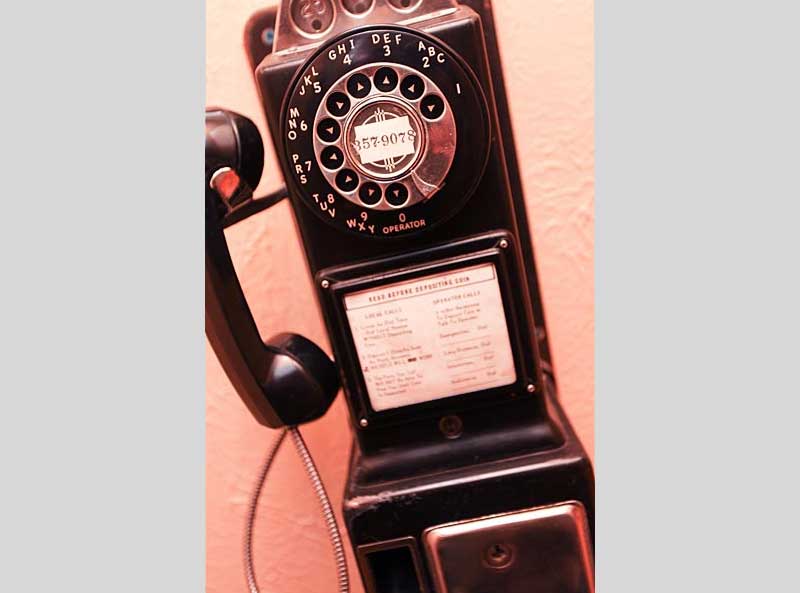 The "longest-distance" call: Nixon to the moon
Though the phone used by security guard Frank Willis to report suspicious activity at the Watergate Hotel might be the most infamous in Richard Nixon's tenure, this green phone from the president's desk in the Oval Office is the most notable. It's the phone President Nixon used to speak with astronauts Neil Armstrong and Buzz Aldrin as they stood on the moon after their historic landing on July 20, 1969 – 238,000 miles away. This photo was found on the National Archives website.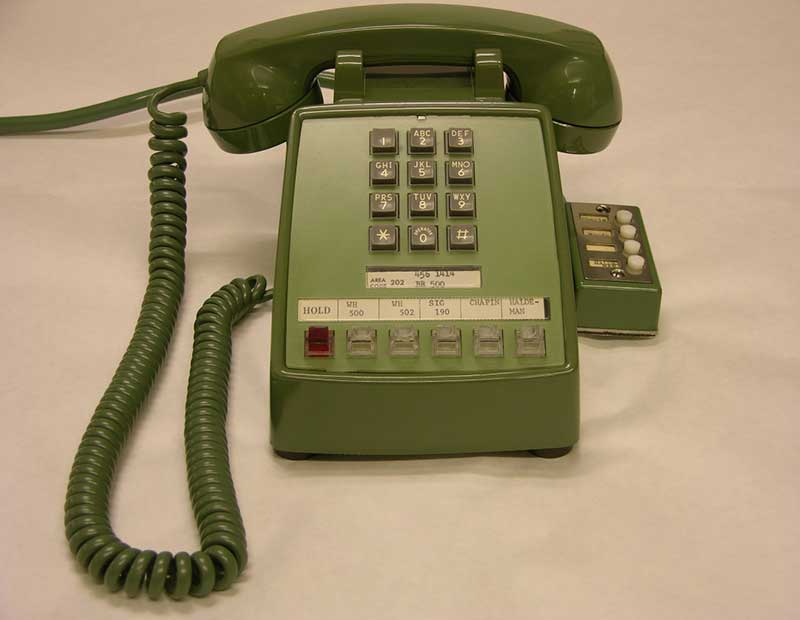 Tele-throne: A phone desk fit for a king
This phone desk was used by Elvis Presley and his parents as he skyrocketed to celebrity as the King of Rock 'n Roll. The phone desk never made it to Graceland; it was used at the Audobon Drive, Memphis home Elvis bought in 1956 at the age of 21 and lived in for 13 months. Later, it sold in a Heritage Auctions auction for $5,676.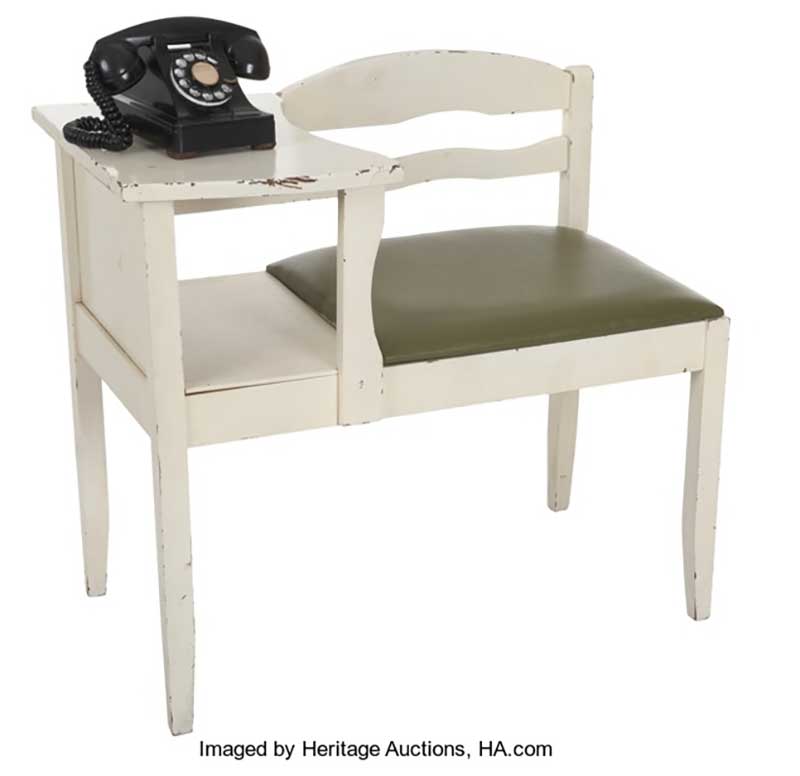 Salvador Dali Lobster Telephone
The noted artist Salvador Dali created this unique phone with the input of friend Edward James in the late 1930's. A surrealist, Dali had a fascination with the juxtaposition of telephones and lobsters. Seven all-white phones were produced (and four others in black and red). This one sold at a Christie's auction for more than $1 million.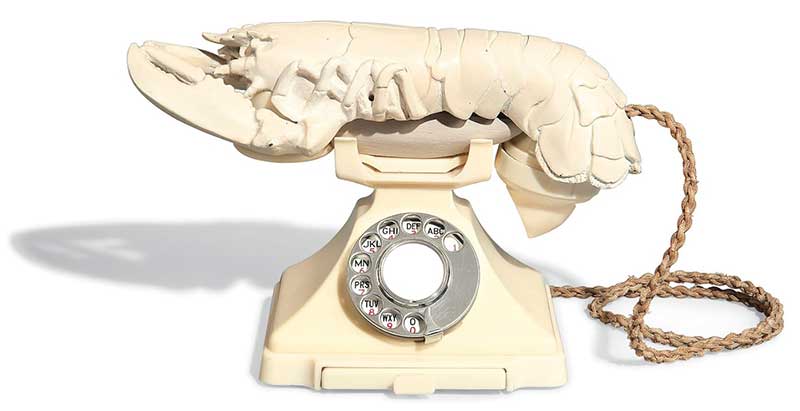 Image credit Christie's Images LTD., 2017
Martin Cooper's DynaTAC
In 1973, Motorola's Dr. Martin Cooper took to the streets of New York to make the very first cellular phone call from a prototype that would eventually become the first commercially-available cell phone, sold in 1983/1984 as the DynaTAC 8000x. Whom did he call? Dr. Joel Engel at competitor AT&T, to gloat.
Think flagship smartphones are pricey? The DynaTAC 8000x originally sold for $4,000 – more than $9,000 in today's money.
The game-changer: Apple's first iPhone
It's no secret Apple changed the world with the introduction of its first iPhone, launching the most famous mobile product line in history. Still have an original in the box? It could fetch $6,000 or more on Ebay. That's far more than even an engineering prototype will get, as one purportedly sold for $1,500 in 2013 (via Apple Insider).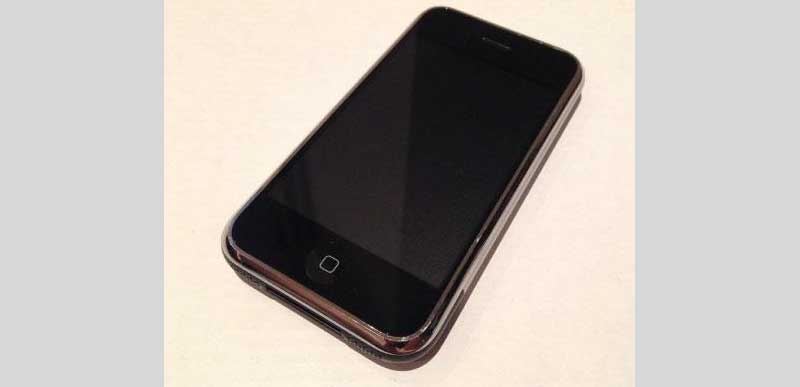 Want to know how much your old phone is worth? Even if it doesn't have historical value, you can probably sell it for cash. Find out what it's worth on Flipsy.com!