Your Old Magazine Could Be Worth $50,000 – Or More. Here's How to Sell It
Are your old magazines worth anything? Find out with the definitive guide to selling magazines
Have you kept your favorite issue of
Sports Illustrated
for decades? Stumbled upon a box of old
National Geographic
editions in Grandma's attic? Found your dad's long-lost stash of
Playboy
? Wonder if those old magazines are worth anything? Here, we show you what makes magazines valuable, how to determine their values, and where to sell them.
Contents
New and old books: What's valuable and what's not
Learn more
The most valuable magazines in the world
Most magazines are worth between $5 and $20, though some are quite valuable. Here are estimated values and real-world sale prices for a selection of notable magazines.
| | |
| --- | --- |
| MAGAZINE | ESTIMATED VALUE/PRICE |
| Playboy V1 #1 (Marilyn Monroe) Mint Condition | Up to $316,000 |
| Beeton's Christmas Annual 1887 (Sherlock Holmes) | Up to $156,000 |
| Sports Illustrated V1 #4 (1954) Mint Condition | Up to $13,300 |
| Monster Parade #1 Mint Condition | Up to $4,610 |
| Playboy V1 #1 (Marilyn Monroe) Good Condition | Up to $2,770 |
| Life Nov. 29, 1963 (Roger Staubach) | Up to $1,800 |
| Rolling Stones Bored Ape Yacht Club 9.8 Oct. 2021 | Sold for $3,050 |
| TV Guide Marilyn Monroe Sept. 1952 | Sold for $1,880 |
| Nintendo Power Magazine Issue #1 1988 | Sold for $1,625 |
| Bitcoin Magazine Issue #1 2012 | Sold for $1,450 |
| MAD #9 Twin Cities 8.0 1954 | Sold for $940 |
| Dime Mystery Magazine April 1937 | Sold for $772 |
| Popular Science August 1931 | Sold for $750 |
| Time Magazine Nikola Tesla 1931 | Sold for $699 |
| Esquire Muhammad Ali April 1968 | Sold for $675 |
| Action Stories Pulp Magazine Nov. 1932 | Sold for $635 |
| Sports Illustrated Michael Jordan Rookie 1983 | Sold for $611 |
| The New Yorker V1 #1 1925 | Sold for $450 |
| Famous Monsters of Filmland #1 | Sold for $375 |
| National Geographic April 1913 (Machu Picchu) | Sold for $300 |
In 2007, a copy of
Beeton's Christmas Annual 1887
sold at a Sotheby's auction
for $156,000. To-date, that stands as the highest price ever paid for a magazine – but that doesn't make it the most valuable magazine in the world. In 2010, another copy of that same issue fetched a
$445,000 bid
, but the bid didn't meet the reserve and the sale did not take place.
Magazine pricing service Nostomania pegs
Playboy
as publishing the three
most valuable magazine issues
in the world. If you happen to have the first edition of
Playboy
(V1 #1) featuring Marilyn Monroe in perfect mint condition, it's worth as much as $316,000. Before you start building your mansion, know that it's highly unlikely you have a
Playboy
– or any magazine – in mint condition.
In fact, Nostomania states it's
unaware
of any magazine issue that has ever been graded at a perfect mint 10.0 condition. The site uses a baseline of 9.4 (near mint) to create its list of the
100 most valuable magazines
, and even then states that many of the magazines on the list do not exist in that high of a grade.
More realistically, any magazines you have are likely to grade somewhere between 2.0 (good) and 6.0 (fine), with the average magazine grading around 4.0 (very good) and 5.0 (very good/fine).
That doesn't mean they can't be valuable: that Marilyn Monroe
Playboy
is still worth up to $2,770 in good condition (4.0) and $6,290 in fine (6.0) condition. We'll go into more detail about how condition affects value below.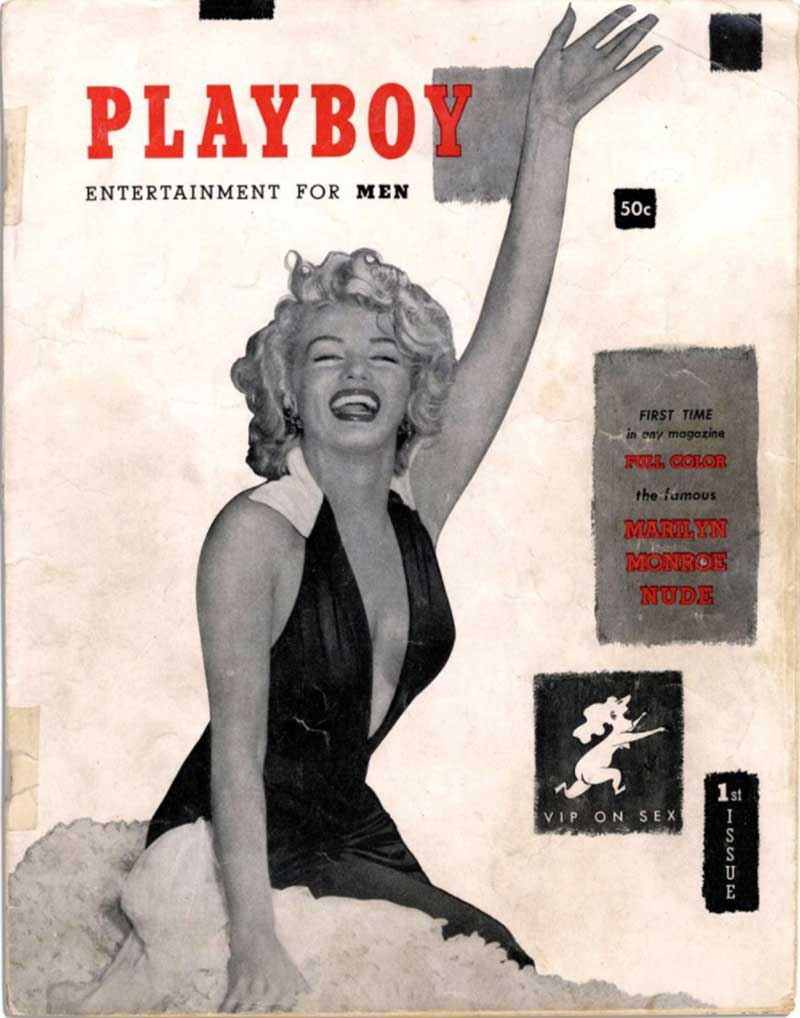 Source: Live Auction Group
What makes a magazine valuable?
Simply put, a magazine's value is determined by how much someone will pay for it. Unlike many fields, magazines aren't typically purchased to add to a "magazine collection," but as secondary pieces for a primary collection.
For example, Beeton's Christmas Annual 1887 isn't prized because it's a Christmas edition of Beeton's, but because it's the first time Sherlock Holmes appeared on a printed page (Arthur Conan Doyle's "A Study of Scarlet"). Thus, this issue is valuable to people who collect Sherlock Holmes.
"Look for magazines that have content that is collected in other fields," says appraiser
John Henley
. "Sherlock Holmes book collectors desire copies of the
Strand Magazine
that ran the stories before they were published as books. Some science fiction collectors want pulp magazines or even science fiction digest magazines with first appearances by Philip K. Dick or Frank Herbert. You have to explore the markets for all kinds of collectibles to understand what magazines will likely fetch higher amounts of money."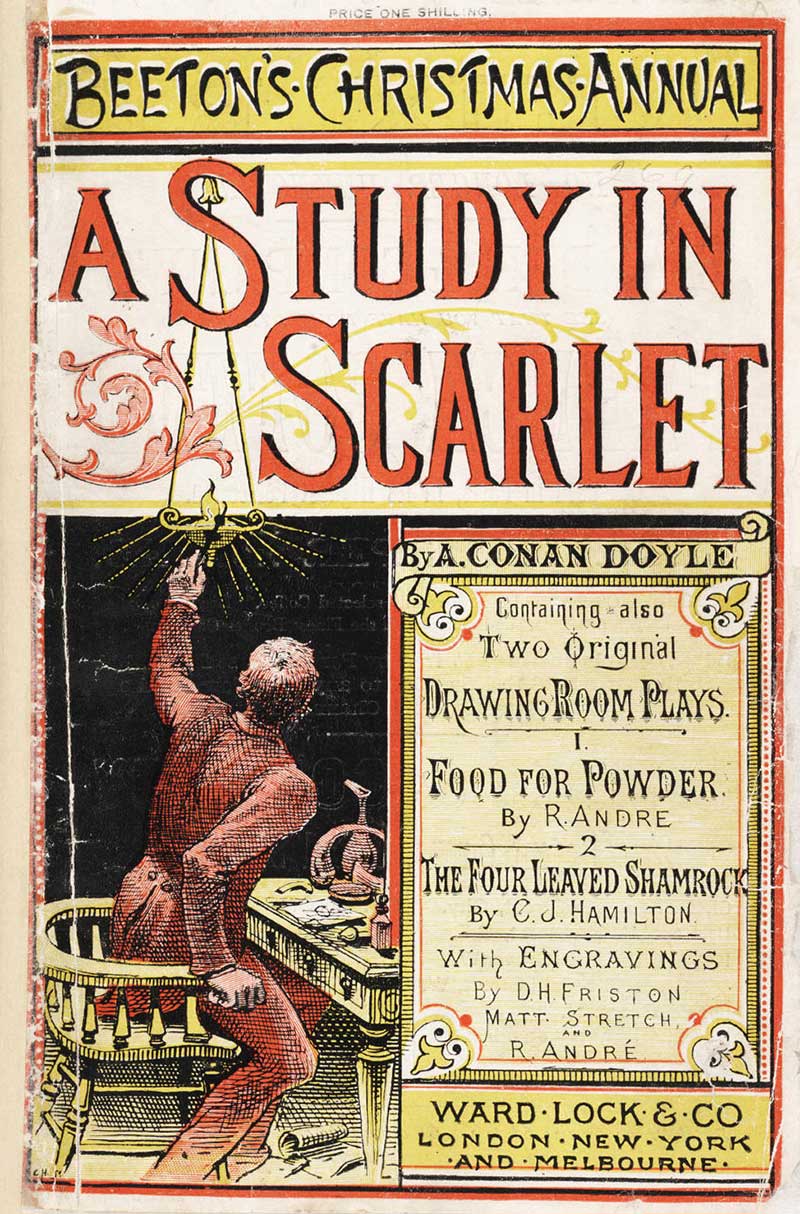 Source: Wikimedia Commons
Characteristics that contribute to magazine value include:


First literary appearances
Edition (first editions can be valuable)
Date
Photographs
Popular culture
Artistic merit
Age
Current trends
Historic events
Cover art
Advertisements
Featured celebrities and sports stars
Misprints and mistakes
Rarity
Demand
Condition
Certification status (f the magazine has been certified by a qualified appraiser)
Signatures and inscriptions
Niche/collectible interest
Complete collections
Special covers and inserts can also enhance magazine value, according to Cole Ferry, owner and senior appraiser of
W.C Ferry and Associates
.
"The first two issues of
Sports Illustrated
are prized because of color and black-and-white baseball cards that were included in the issues," he says. "Likewise, on November 29, 1963,
Life
originally published a cover of quarterback Roger Staubach but recalled the seven-million-issue run to replace the cover with news of Kennedy's assassination. Today, the issue – when found – may retail for as much as $1,800."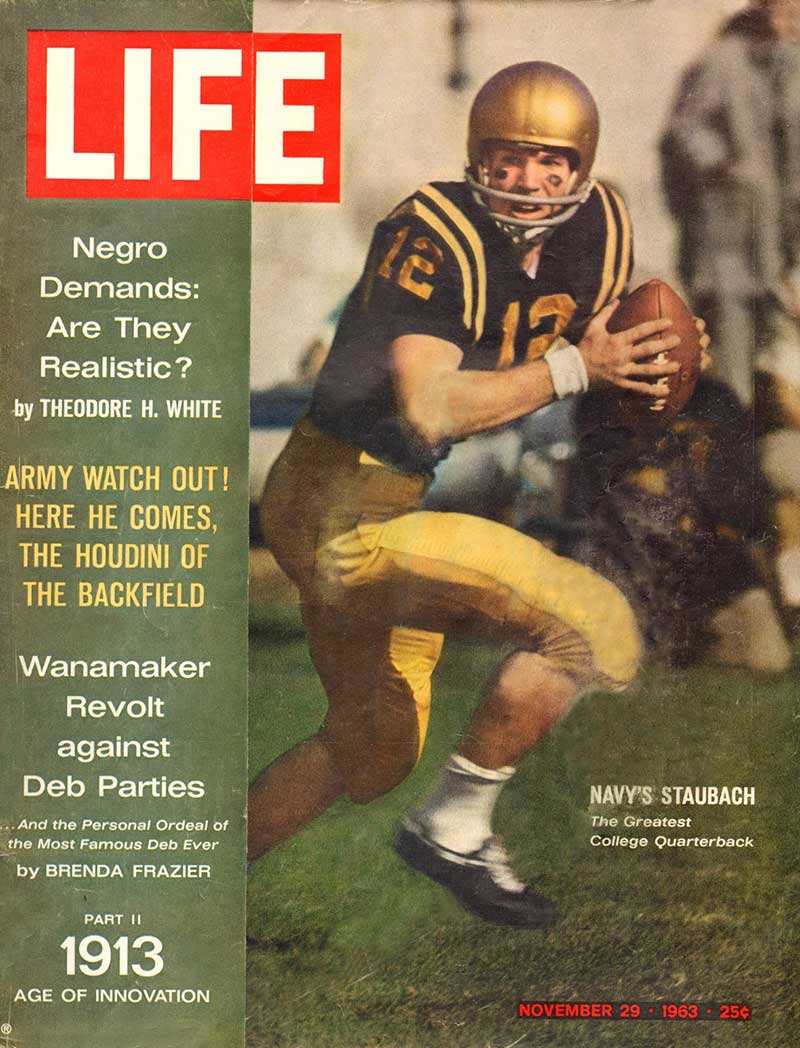 Source: Farther Off the Wall with Tom Offarth (InsideCoCal.com)
Magazine artwork can significantly increase a given issue's value. For example, Norman Rockwell's
Saturday Evening Post
covers and Winslow Homer's
Harper's Weekly
illustrations are the reasons those publications have interest and value, says Cole. Henley adds that magazines featuring photographs by Minor White can likewise be valuable.
What about those boxes of
National Geographic
? "Even low-value magazines such as
National Geographic
– sorry to all those who have stacks of them – have back cover Coca-Cola ads that are prized, especially those with Santa Claus," Cole says.
When it comes to magazines, there are no rules for what makes a given issue valuable to one person and not another. One person might want a
National Geographic
issue because it features a destination they once visited, while another might be interested in a
Rolling Stones
issue because it features the Beatles on the cover. Yet another person might want a given magazine because it was published on their birthday or wedding day.
"A potential buyer might find an article or an image that might compel them to purchase the magazine," says Dale Sorenson, of Dale A. Sorenson Appraisals. "Someone wants the magazine for some reason for which they might pay more than the original list price."
"This is a very complex issue, but as a rule, magazine collecting is a second-tier form of collecting to fill out a larger collection of first-tier items," explains Henley. "Like Sherlock Holmes collectors first getting their book collection, then filling out their magazine collection, then getting their Sherlock Holmes wardrobe collection, and so on."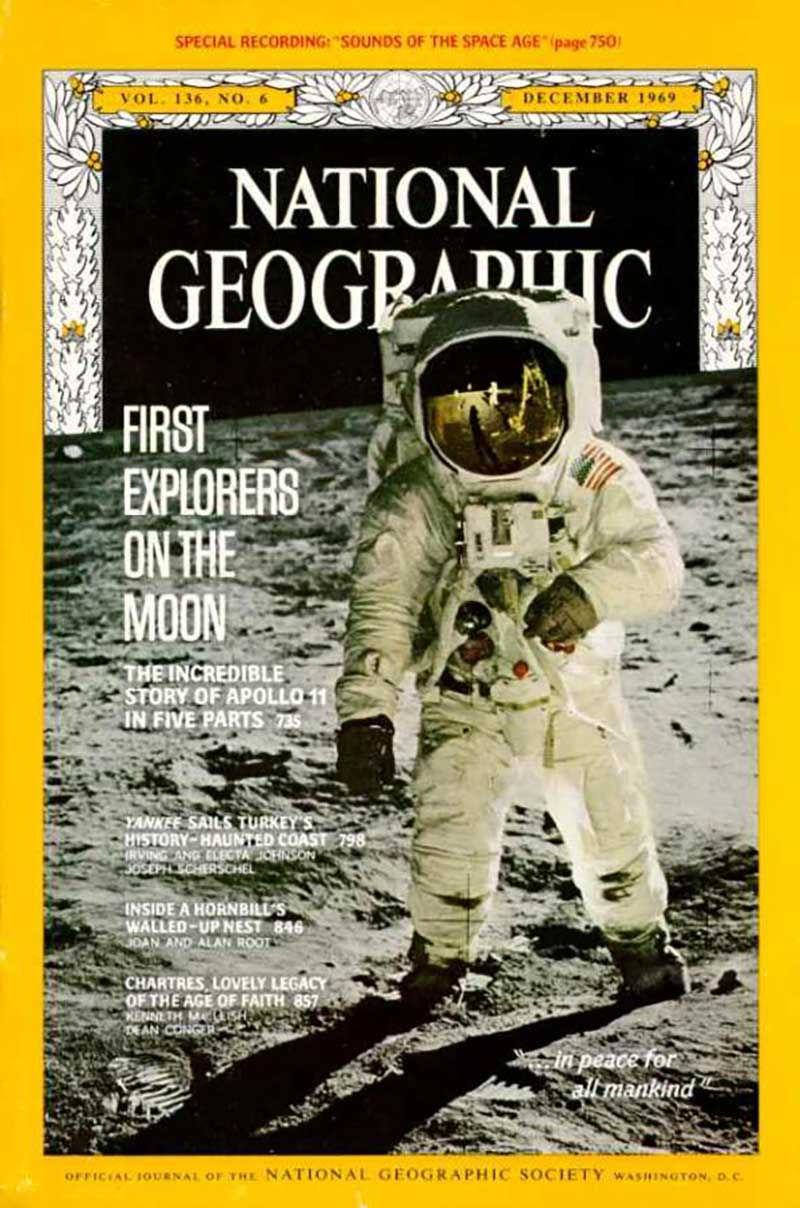 Source: National Geographic
How to tell how much your magazines are worth
Despite so many variables, you have several options for determining magazine values. Start by understanding what, exactly, you have.
Know what you have
Begin by listing everything you know about your magazine, including:
Date, edition, and volume
Notable articles or writers
Featured celebrities or sports stars
Cover art, interior artwork, and photography
Articles and content
Notable advertisements
Next, determine the condition of your magazines. The grades are listed below, but check out Nostomania's
guide to magazine conditions
for full details and examples.
| | | |
| --- | --- | --- |
| GRADE | CONDITION | DESCRIPTION |
| 10.0 | Gem Mint | Absolutely perfect condition, as though it was never handled |
| 9.9 | Mint | Nearly perfect. Subtle flaws only. Sharp corners. No creasing, tearing, or browning |
| 9.8 | Near Mint/Mint | A few very minor flaws. Sharp corners. No creasing, tearing, or browning |
| 9.6 | Near Mint+ | Minor imperfections. Appears unread. No creasing or tearing. Pages could be slightly off-white |
| 9.4 | Near Mint | Minor imperfections.Appears as though it was read once or twice. No creasing or tearing, except very minor bindery tears |
| 9.2 | Near Mint- | Minor imperfections. Appears as though it was read a few times. Corners may have minor blunting. A single minor crease is allowed |
| 9.0 | Very Fine/Near Mint | Appears carefully handled. Limited number of flaws. Corners may show minor wear. Cover may have minor wear |
| 8.5 | Very Fine+ | Similar to 9.0, but might have lightly tanned pages and a small tear |
| 8.0 | Very Fine | Minor handling wear. Minor cover soiling. Small piece may be missing. Small cover crease allowed |
| 7.5 | Very Fine- | Minor handling wear. Slightly discolored pages. Limited number of bindery/printing flaws. Small cover crease and minor soiling |
| 7.0 | Fine/Very Fine | Above average with minor wear. Blunted corners. Slightly faded cover, minor creases, soiling, and wear |
| 6.5 | Fine+ | Above average with minor wear. Tanned pages. Small staple tears and discoloration |
| 6.0 | Fine | Above average with minor wear. Minor to moderate cover creases. Loose centerfold |
| 5.5 | Fine | Above average with minor wear. Appears to have been read several times. Spine may have small split with color breaks. Small piece may be missing |
| 5.0 | Very Good/Fine | Average used copy. Appears to have been ready many times. Moderate spine roll or split. Missing corner triangle. Cover wear |
| 4.5 | Very Good+ | Average used copy with significant wear. Cover may have subscription crease. Cover soiling. Page discoloration. Minor tears |
| 4.0 | Very Good | Similar to 4.5, but centerfold may be loose and detached at one staple |
| 3.5 | Very Good- | Additional tearing, creasing, and color breaks allowed. Centerfold may be detached. Slightly rounded corners |
| 3.0 | Good/Very Good | Significant wear, yet still complete. Rounded corners. Additional tearing, creasing, and color breaks |
| 2.5 | Good+ | Significant wear, yet still complete. Small corner or edge piece may be missing |
| 2.0 | Good | Significant wear, yet still complete. Little to no reflectivity left on cover. Cover and centerfold may be detached |
| 1.8 | Good- | Very rough, yet still complete |
| 1.5 | Fair/Good | Very rough, appears as though it wasn't cared for, yet still complete |
| 1.0 | Fair | Very heavy wear, yet still includes a cover |
| 0.5 | Poor | Very heavy wear, missing cover |
| 0.3 | Incomplete | Portions of the magazine are missing |
You might note that condition nomenclature remains fairly positive, even at the lower end of the grading scale.
"Since magazines are ephemeral in nature – that is, they were never meant to be saved – they are graded on a much more forgiving scale than fine art," explains Ferry. "The highest designation of condition given is usually fine. Mint or unread copies, unless acquired directly from the publisher, are rarely found. Torn covers, loose bindings, inept tape repairs, and missing pages are all factors in designations that may run from good to fair to poor."
Magazines not worth much? Many phones are worth $100+. Find the value of your phone.
That is to say, don't be discouraged just because your magazines aren't in mint condition. Though condition does significantly impact value, even some incomplete issues can be worth hundreds or even thousands of dollars. Still, it's smart to temper your expectations.
"It is a cold, hard fact that most magazines are of very modest value, often between $5 and $20," says Ferry.
It can take years for an appraiser to learn how to properly grade magazines, which is why issues certified by appraisers or a service such as
CGC Magazines
are more valuable than those that are not certified. CGC charges anywhere from
$30 to $80
per graded magazine, though those price tiers have limits to how much your magazine can be worth to qualify.
PastPaper.com
also offers magazine grading services, though no price is listed. Keep in mind that grading and appraising are two different services. Grading simply tells you what condition your magazine is in; a seasoned appraiser can tell you how much it's worth.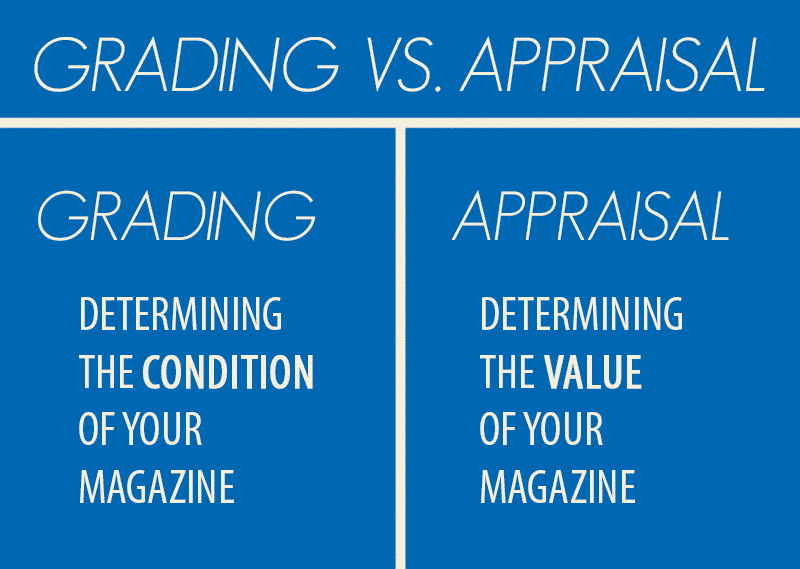 Auction houses, bookstores, and antique stores might also be able to assist with assessing the condition of your magazines.
How to determine how much your magazine is worth
Once you know what magazine you have and its condition, you can use several tools to determine how much it's worth.
Nostomania
One of the most comprehensive online resources for magazine values, Nostomania gives magazine values based on real-world sales and its own algorithm. Pricing is as low as $2.99 per month, though it comes with a free trial. Its database offers pricing for 324 different magazines, so it's worth giving the free trial a go to see if they offer values for your magazine.
Antique Trader's Vintage Magazines
An exceptional guide to magazine values as well as extensive information on what makes magazines valuable, including "sleepers" that might surprise. You can find the paperback for less than $10, or buy an ebook copy for around $20. The book was published in 2005, so the values aren't necessarily up-to-date, but you can get a good idea for what your magazines might be worth and the background information is pure gold for collectors and sellers.
eBay
What better way to see how much money you can get for your magazine than to see how much similar copies have recently sold for? Search for your magazine on eBay, then check the left sidebar box to show only sold listings. Now, you can scroll through the results to see how much your issue has recently sold for. Pay attention to conditions!
Did You Know? Some VHS & Beta tapes are worth hundreds
Learn more

WorthPoint Worthopedia
WorthPoint's Worthopedia draws data from more than 350 sources – including eBay – to help you value your old magazines. The service costs $26.99 per month, but offers a 7-day free trial – perfect if you have just a few magazines to research.
VintageMagazines.com
A good resource for hard-to-find magazines. It doesn't list how much magazines have recently sold for, but it does have its own store with clearly-labeled magazine prices. You can use those prices as a guideline for how much your magazines are worth.
Past Paper
Though its website is dated, Past Paper boasts an enormous number of magazine listings. You can browse for your magazine to see how much it's listed for, and use that as a guide to set your own pricing.
Back Issues
Browse or search for your magazine, and Back Issues will take you to its online store where you can view pricing. Again, use it as a guide to set your own price.
2Neat Magazines
2Neat specializes in
Life
magazines; browse or search for your issue to see how much they're selling it for.
Have it appraised
More valuable magazines often require the help of an appraiser, who might charge $250 per hour or more, with a total fee ranging from $2,500 to $7,500 depending on the amount of research and travel required. Having your magazines appraised will give you the best idea of their values.
However, appraisals can be expensive and are best-reserved for magazines you know are valuable. Your best bet is to first research your magazine online, and if it appears to be very valuable you can enlist the services of an appraiser.
Thinking about getting an appraisal? Don't miss our
expert advice
"Formal, written appraisals of large collections may be costly, but essential for proper insurance coverage, donations to a nonprofit institution, or for real estate purposes," says Ferry.
He adds that qualified appraisers must be compliant with Uniform Standards of Professional Appraisal Practice (USPAP) and certify the written report accordingly. You can likely get an estimate of total costs to determine whether a full appraisal is worth the investment.
You can find quality appraisers through the
American Society of Appraisers
, the
Appraisers Association of America
, the
Ephemera Society of America
, or the
International Society of Appraisers
; or, consult with one of the experts who contributed to this article: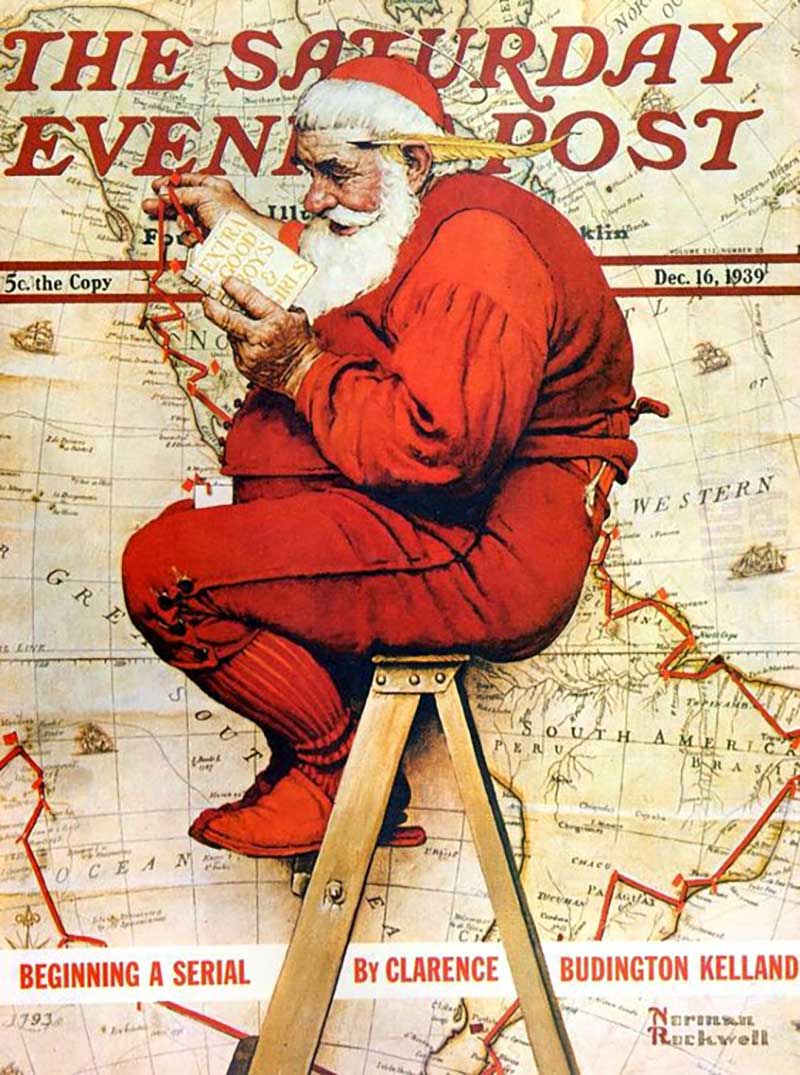 Source: Pinterest
Where to sell old magazines
Once you know how much your magazine is worth, you have a variety of selling options.

eBay
The online auction site is a popular place to sell magazines for a variety of reasons. First, you're typically selling directly to collectors, so you're able to get a good price (whereas dealers must buy at a lower price so they can profit from markups). Second, the auction format can drive up prices for in-demand issues and collections – even above retail market value, which can help offset the cost of
eBay's seller fees
(14.6% on sales up to $7,500, 2.35% of the portion of the sale over $7,500).
Etsy
Etsy might not be the first site that comes to mind when you think about selling magazines, but the service boasts a robust community of magazine buyers and sellers – particularly for vintage issues. Again, you're selling directly to collectors, but without an auction format. Fees are $0.20 per listing, plus 6.5% in transaction and payment processing fees.
Abe Books
Though primarily an online bookstore, Abe Books has a large "magazines and periodicals" category. You can list your magazines for sale on their store for $25 per month (plus an 8% commission fee and 3.5% to 5.5% payment processing fee).
Other websites
Several websites buy old magazines, each with its own policies and interests. When you deal directly with websites, you don't have to wait to see if your listing will sell via online stores or auction sites. However, websites are dealers, so you won't get top dollar for your magazines. Search for websites that buy and sell magazines by title or that deal in specific collectible disciplines. Four websites that buy magazines directly from sellers are:
Auction Houses
Contact auction houses to see if your magazines would be a good fit for an upcoming auction. Auction houses are perhaps best-suited for high-value issues. Auction houses can help you command higher prices for your magazines, but they'll also take a hefty fee – likely around 25% of the sold price. Find one by checking out Artnet's comprehensive
list of auction houses
.
Flea markets and antique shows
Collectors routinely browse flea markets and antique shows, searching for new additions to their collections. The only fee is the cost-of-entry, and you can reach many potential buyers in a single day. If you have just one or two magazines to sell, you can attend as a visitor: visit dealer booths and keep an eye out for buyers. These resources will help you find flea markets and antique shows in your area:
Used bookstores and antique stores
You can sell your magazines directly to dealers, which could help you earn a quick sale but likely won't net you the most cash, since they must profit from resale. Still, if you don't want to go through the hassle of listing your magazines online, visiting flea markets and antique shows, or waiting for your magazine to sell, you can probably cash in quickly at used bookstores and flea markets.
Try Antique Store Finder to find antique stores, and use
IndieBound
or
Biblio
to find independent used bookstores.
Antique Trail
is an excellent resource for finding antique malls.
Trussel.com
also has a nice list of bookstores by specialty.
Pawn shops
Some pawn shops will buy old magazines. Like dealers, they must profit from resale so you won't get the most money for your collection. The trade-off is you'll get fast cash – if your local pawn shop is an interested buyer. Find pawn shops near you on
PawnFyndr
,
PawnShops.net
, and
Pawn Shop Listings
.
Are your encyclopedias worth anything?
Find Out

Private collectors
This will require some research, but could potentially net you the most money if you can find a buyer who desperately wants to add your magazines to their collection. Search for collectors by magazine title, celebrity, author, artist, photographer, band, movie franchise, sport, fashion, history, and other topics to find potential buyers, then reach out to them directly.
Another strategy is to search for relevant forums and Facebook groups. For example, you might search for "Life magazine collector forum" or "Elvis Presley collectors group." Join any relevant forums and groups, place classifieds ads, check out the "wanted to buy" sections, and message collectors directly.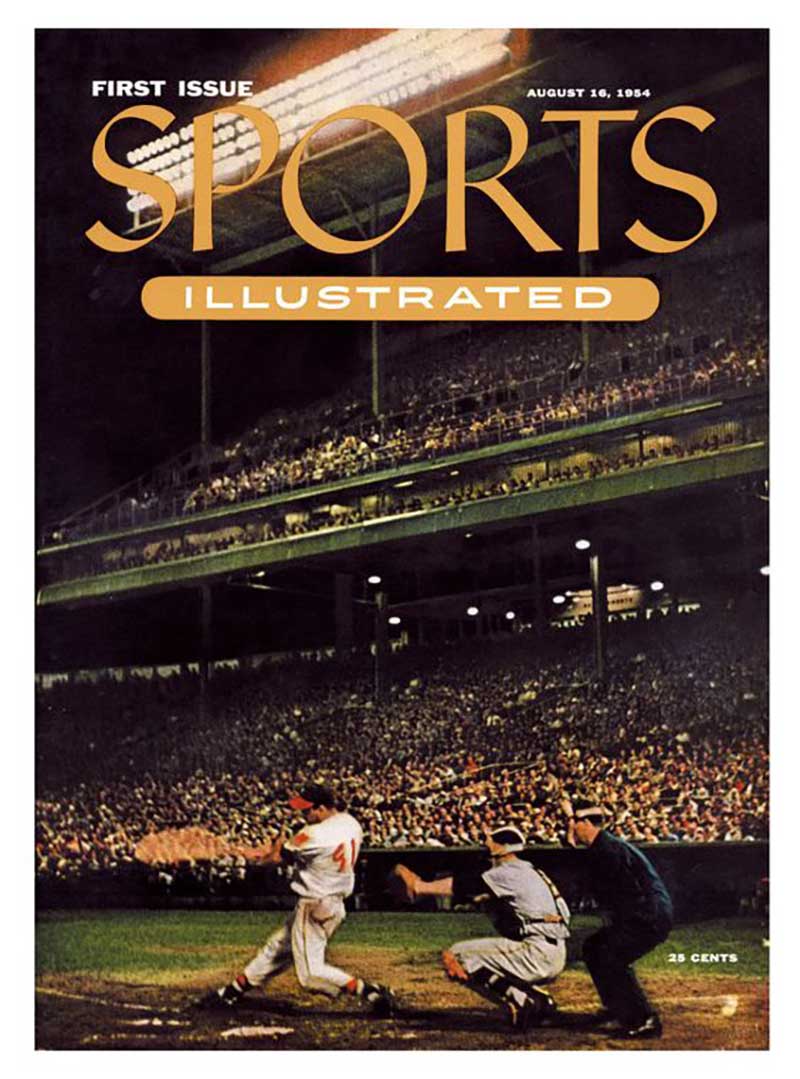 Source: Pinterest
Magazine selling tips
These tips will help you get the most money for old magazines:
Keep magazines in pristine condition: store them in acid-free plastic and out of sunlight in dry, fair temperatures. As Ferry puts it, "Damp basements and overheated attics are the worst places to store these fragile paper items."
Conduct your research: Do your best to understand what you have, what condition it is in, and what it might be worth before you try to sell it.
Have it appraised and certified: If your magazine is valuable, getting it certified by a respected authority can make it worth even more.
Know your buyers: Consider every possible reason someone might want to buy your magazine. Sorenson says: "A friend of mine sells books and magazines online. With magazines, in his descriptions he mentions several of those articles that he thinks might still be topical and includes many pictures of the visual aspects that might capture a buyer's attention. Someone might buy an issue of Life because it has his birth date. Another person might buy that same issue because it has a cover picturing General MacArthur, while someone else might buy that same magazine because it as a nice color ad of an antique care that they have restored. Each one of those buyers might not pay the same price for what they want."
Though it's true most magazines are worth very little, it's also true that even low-value magazines can add up; after all, a stack of 100
National Geographic
issues valued at $5 each is still worth $500. Use the resources in this article to determine how much your magazines are worth and find buyers so you can turn Dad's old stash into cash.
Sell your old magazines
People often ask us who to contact about selling their old magazines. These stores are good places to start. They buy old magazines and will often provide quotes when you accurately describe what you have.
Related Help
Previous:
MacBook Pro prices, trade in values & places to sell
Next:
Selling Your Book on Amazon, Ebay, or Alibris? Compare Fees and Policies First