Your DVDs Could Be Worth $500 or More – Here's How to Sell Them
Find out how much your old DVDs are worth and where to sell them with this comprehensive guide
Do you have stacks of DVDs boxed away or taking up precious shelf space? DVDs are dinosaurs in the age of Netflix and chill, but you can turn that prehistoric plastic into cash – as much as $500 or more.
Let's dive into the world of DVDs to show you what makes DVDs valuable, how to find the value of your DVDs, and where to sell your DVDs.
Contents
We did the research to answer your questions about where to sell DVDs. We do this as a service to introduce who we are: experts in finding a place to sell your phone. Use Flipsy to find your phone's value plus get offers from more than 20 stores who compete to pay top dollar. Stores are trust verified, offer free shipping and pay within a few days of receiving your phone. Best wishes and thanks for visiting!
Find your phone's value
The most valuable DVDs
Here are some of the highest prices paid for DVDs recently sold on eBay:
Are your VHS & Beta tapes worth money?
Find out
In most cases,
top dollar for an individual DVD is around $100
. However, DVD box sets and promotional packaging can command even more. That said, most used DVDs are worth between $2 and $20, and many sell for around $5.
DVDs not worth much? Many phones are worth $100+. Find the value of your phone.
Valuable DVD box sets
Intact DVD box sets in excellent condition can be worth hundreds of dollars. Consider the following recent eBay sales: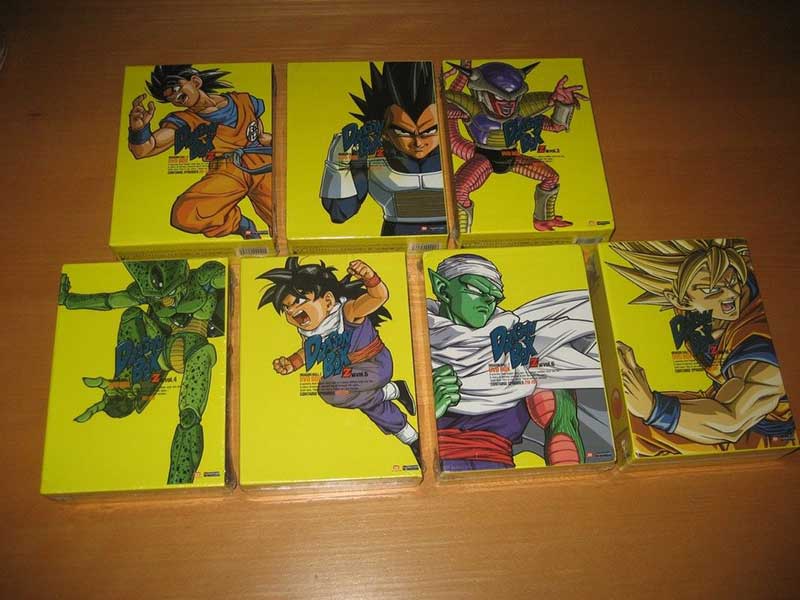 Source: eBay
Promotional packaging adds to DVD value
Promotional packaging adds value to many DVD sets, including the following that recently sold on eBay: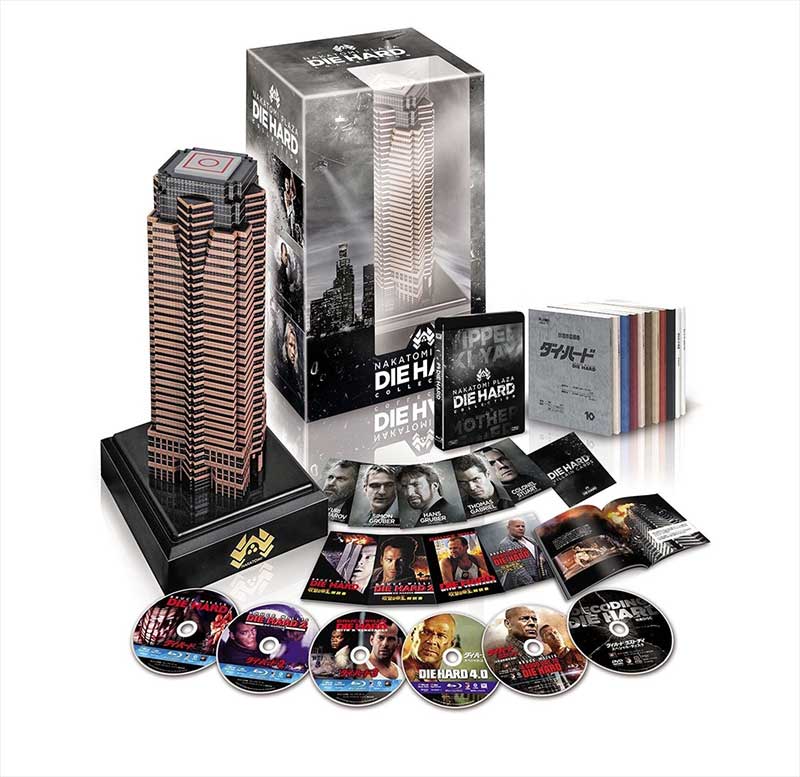 Source: eBay


Other DVDs that are commonly valuable include:


Metal SteelBook cases (a SteelBook edition of Star Wars: Rogue One recently sold for $168)
Rare, out-of-print editions (an OOP version of Hysterical recently sold for $50)
Special exclusive editions with extras
DVDs in the Criterion Collection, especially the "white ring" editions (referring to a frosted inner circle found on the disc). The company releases non-exclusive, remastered DVD editions of rare and important movies with collector-friendly features like original aspect ratios and extras like actor and director commentaries. Examples include the original 1976 white ring edition of Salò (note: links to mature content some may find offensive), which is generally regarded as the world's most valuable DVD and reportedly worth up to $500; and John Woo's The Killer, which has sold for as much as $100.
Ultra-rare DVDs. For example, 20 DVD copies of Matthew Barney's art film series The Cremaster Cycle were created and sold for $100,000 each. In 2007, a copy of Cremaster 2 sold at a Sotheby's auction for $571,000. It included a custom vitrine and handmade leather and sterling silver DVD case. Since DVDs like this were never intended for mass consumption, they are not the focal point of this article.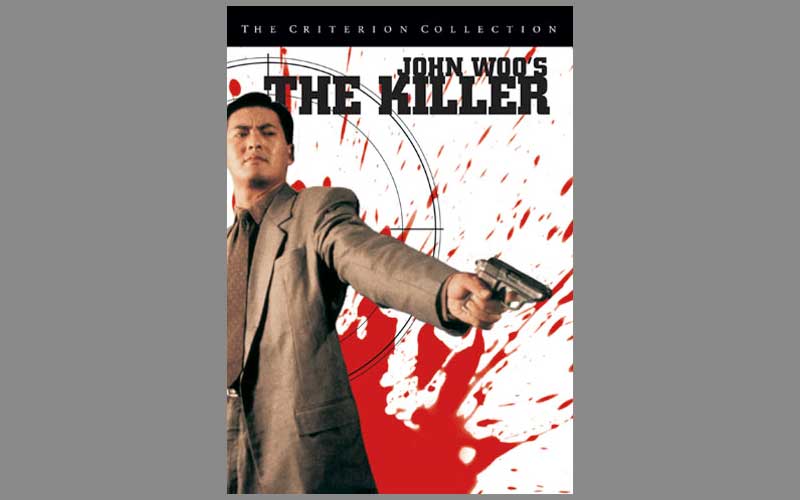 Source: The Criterion Collection
Of course, you don't need to have a highly-collectible DVD or box set to make money from your collection; even though most DVDs are worth very little – anywhere from 50 cents to $5, with some going for $10 or $20 – if you have a lot of DVDs the total value can quickly add up.
Just ask
Theo Kalomirakis
, whose 15,000-title DVD collection is worth $300,000.
What makes DVDs valuable?
Two factors combine to make a given DVD valuable: demand and rarity. Demand is typically driven by the popularity or noteworthiness of a movie, TV show, or franchise – the content of the DVD. Unique packaging, special features and bonuses, and complete series collections can increase demand for DVDs.
Many collectors seek DVDs as secondary items to a primary collection. They're not DVD collectors, per se, but collectors of a franchise or genre. For example, a buyer might be interested in a certain
Star Wars
DVD to add to their
Star Wars
collection.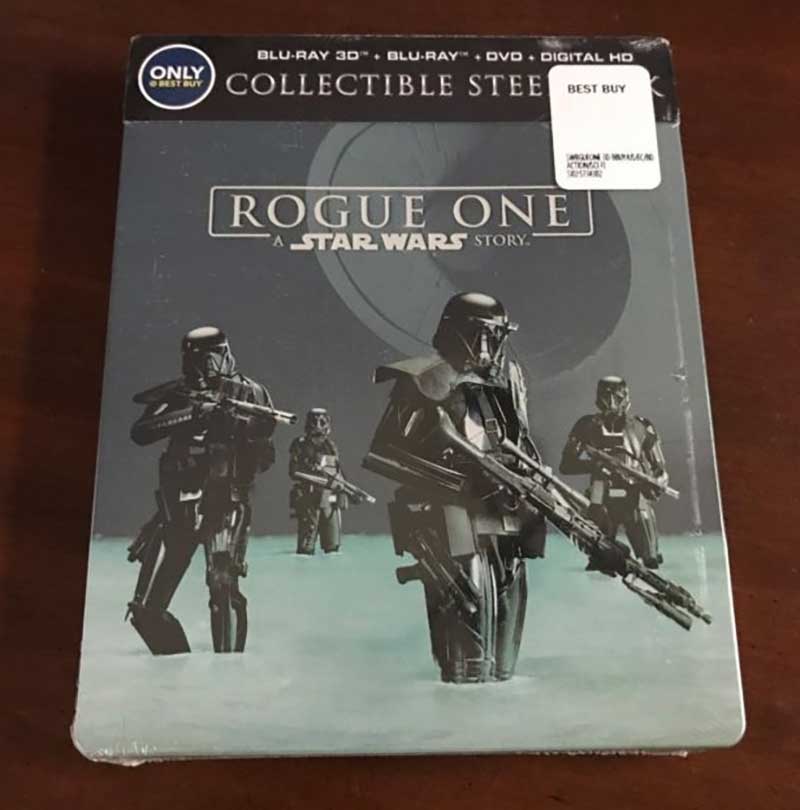 Source: eBay
DVDs become rare as they go out of print or due to limited releases. Original editions of recalled DVDs are rare. Geography can also play a role; a title released in one region might be rarer than the same title released in another.
A DVD might also be rare if it's autographed or inscribed by an actor, director, or character subject. To be valuable, DVDs must be rare and in demand.
For example, a DVD might be rare but if there is no demand for it, it's won't be valuable. Likewise, a DVD might be in high demand but if it's not rare it won't be valuable. As demand and rarity increase, so too does value.
DVD condition guide
The better the condition, the more valuable the DVD. eBay uses the following condition grades for DVDs:
Brand new: Never opened
Like new: Opened, but appears flawless
Very good: Used, but with minimal wear on the jewel case
Good: Used, but with minor scuffing on the jewel case
Acceptable: Significant wear, but still in working condition
Check out eBay's
DVD condition guide
for expanded descriptions of each grade.
How much are your DVDs worth?
We've covered reasons why a given DVD might be more valuable than average; now, it's time to find out how much your DVDs are worth. Here are three ways to determine DVD values:
eBay
Check
eBay
for recently sold listings. Compare multiple sales to see how much your DVDs have recently sold for. Make sure you're comparing apples to apples: edition, year, region, condition, etc. This is what the private market is willing to pay for your DVDs, and is an excellent way to gauge their values.
Check online used DVD stores
Visit online used DVD stores to see price tags for used editions, which offer a good idea of value.
Used DVD stores include:


Search and ask in forums
Search and ask in forums dedicated to DVDs, movie memorabilia, or collectors. Some feature robust communities of enthusiasts who will help you determine the value of your DVDs.
Forums include:


It's a good idea to compare prices from multiple sources to ensure accurate value estimates for your DVDs.
Have old LaserDiscs? They could be worth up to $250 – or more!
Learn more
Where to sell old DVDs
You have several options for selling old DVDs, both online and local. If you have a rare and collectible DVD, you might be able to get a higher price online since it's easier to reach niche collectors.
Where to sell DVDs online
You can sell your DVDs to online buyback stores, which will resell them at a markup; or directly to buyers via peer-to-peer selling platforms. Online buyback stores offer guaranteed sales and do not have selling fees. Some stores pay for shipping.
Peer-to-peer platforms tend to pay more, though sales are not guaranteed and shipping and selling fees could negate the additional profit.
Online DVD selling options include:
DVD Selling Tips
These DVD selling tips will help you get the most money for your DVDs:
Compare your options: Find out which offers the best experience for you – convenience, speed of sale, and total net payout (after fees, shipping, and packaging) are all factors
Know what you have: Understand what your DVD is worth and what condition it's in to avoid surprises and getting ripped off
Ask for help: It takes just a few minutes to post on a forum to see if you can get advice for selling your DVDs, especially if you have a rare and valuable copy or a large collection
Clean your DVDs: Make sure your DVDs are clean, which helps enhance the appearance of condition. If your DVDs are unopened, keep them that way
Include everything: Include cases, booklet inserts, and any special features
List every reason why someone would want your DVDs: Think of all the reasons someone might want your DVDs. For example, someone might want a copy of A League of Their Own because they collect baseball movies. Another might want it because they're Tom Hanks fans. Yet another might be a collector of 90's memorabilia
Protect yourself: Carefully vet buyers before committing to sell. If you're shipping DVDs directly to end users, get payment first. If you're meeting buyers offline, take a friend and meet in a busy public area
Ready to turn your old DVDs into cash? Use the tips and resources in this article to find out much they're worth and where to sell them so you can get the best deal for your DVDs.
Related Help
Previous:
The Ultimate Lego Selling Guide
Next:
MacBook Pro prices, trade in values & places to sell