Apple iPhone Upgrade Program: Fruitful Deal or Rotten to the Core?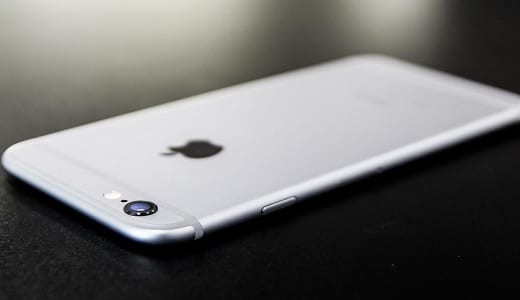 Is the Apple Upgrade Program worth it? Flipsy.com broke down the numbers and found that it's not the best option; in fact, the Apple Upgrade Program could cost you as much as $279 more than paying for your iPhone up front.
The reason? When you buy an iPhone, you own it outright – which means you can later sell it. However, the Apple Upgrade Program requires you to trade in your iPhone if you upgrade before it's paid off (a key "perk" of the program is the ability to upgrade every year). The problem with the Apple Upgrade Program, then, is that it eliminates the trade-in value of your iPhone and increases your net cost of ownership.
Zero trade-in value kills the Apple deal
Let's say you buy a new iPhone X via the Apple Upgrade Program. After 12 months, you decide to upgrade. At this point you will have paid $599 toward the phone. That leaves a balance of $599, which Apple will erase when you trade your phone in for the new model.
That $599 doesn't sound bad, until you use Flipsy's iPhone valuation tool to find that an iPhone X is worth $878 on the private market and $724 to buyback stores.
If you had ponied up $1,198 for the phone up front (or selected a carrier plan that allowed you to keep your phone), you wouldn't need to trade it in to Apple. Instead, you could sell it on the private market for $878 or to a buyback store for $724 – both more than the $599 Apple is "giving you" for your trade in. That makes your net cost of ownership less than going with the Apple Upgrade Program.
| | | | |
| --- | --- | --- | --- |
| Buying Option | Total Payments One Year | Trade-In Value | Net Cost of Ownership |
| Apple Upgrade Program | $599 | $0 | $599 |
| Pay in-full, sell on private market | $1,198 | $878 | $320 |
| Pay in-full, sell to buyback store | $1,198 | $724 | $474 |
In these scenarios, you'd pay between $125 and $279 more for an iPhone X with the Apple Upgrade Program than you would if you were free to sell it yourself. If you want to upgrade your iPhone every year for the next five years, the cumulative price gap widens considerably: you'll pay between $695 and $1,395 more on the Apple Upgrade Program. You'll also need to renew your 24-month contract every time you upgrade (though you can still upgrade after 6 months and 12 payments).
Ready to upgrade? Find cash offers for your iPhone here!
How does the Apple Upgrade Program work?
The Apple Upgrade Program allows you to upgrade to a new iPhone each year. You pay monthly installments and you're eligible to upgrade after six months, provided you've made 12 payments. The program is available online and in Apple Stores.
Here's how it works:
You agree to buy a new iPhone on a 24-month installment plan (currently only the iPhone X, iPhone 8 Plus, and iPhone 8 are eligible)
You can upgrade any time after 6 months and 12 payments. Both conditions must be satisfied, but you can make early payments to upgrade after six months
Your iPhone is unlocked, so it can be used with any major carrier (Verizon, AT&T, Sprint, and T-Mobile)
You are automatically enrolled in AppleCare+
You must trade in your current iPhone when you upgrade, and your trade-in iPhone must be in good working condition
A new 24-month contract begins when you upgrade
If you do not upgrade, you own your iPhone after the 24thpayment
Certain terms and conditions apply, including:
You must pass a credit check with Citizens One, the financing organization (financed at 0% APR)
Your monthly installment fee must be charged to a credit card, which might have its own interest and other fees
You're responsible for sales tax, shipping, and any applicable fees when you make your initial payment; in addition, your carrier might charge an activation fee
Your iPhone must be in good working condition to upgrade; if it's not, you'll need to have it repaired under the terms of AppleCare+
Lost or stolen iPhones are not eligible for the upgrade plan
When you upgrade online, a new iPhone will be sent to you along with a trade-in kit. You will have 14 days to send in your old iPhone; otherwise, you will be responsible for the remaining balance of the original installment plan plus your new upgraded iPhone
The bottom line? The Apple Upgrade Program can be a good deal if you don't want to pay for your phone up front or wait until your phone is completely paid off to sell it; however, it's not the most economical option. If you can pay in-full or make double installment payments for 12 months, you'll save hundreds of dollars by selling your phone yourself instead of trading it in to Apple.
Previous:
Dead iPhone Battery Replacement Guide: DIY or Hire It Out?
Next:
The Samsung Galaxy Express 3 is Here: Release Date, Specs, Price, and More